Books
Foundation
Writing is foundational for my performance, photo, video, and audio work and for my teaching. In my writing I develop the ideas that drive and permeate my art and teaching. Many of my published writings are performance texts.
Passion
I love to write. Writing clarifies experience and writing is a way to create beauty. Trained as a scholar, I love researching the subjects that excite me. Synthesizing my life experiences with my studies, I develop practices as well as theories that build the body of love, not only for myself but just as importantly for readers and audience members. (Building the Body of Love is the subtitle of my book Monster/Beauty.)
A Lush Terrain
My writing is sensuous, poetic, and embodied, personal and philosophical. Sexual intimacies and intellect, prose and poetry, critique and romanticism, high emotion and scholarly persuasion recur, as do friends' and family's words from conversations. Personal reflection, autobiography, and lyricism are paramount. Graphic and sexual language are embedded in the lush terrain of words that convey an embracing–and bracing–authenticity and intensity of feeling and thinking.
Identities and Voices
We all have many identities, and I speak in different voices and personas–all of them me. Some of these identities are seer, goddess, little girl, lover, scholar, oracle, elegist, elder, art critic, daughter, mythmaker, wife, singer, fairy, friend, and prophet. My narratives are multiple and fragmented, often unfolding in several literary genres as well as spoken in various of the voices listed in the previous sentence.
ErneRené Press
I founded ErneRené Press in 2011 in Tucson, Arizona. Titles include The Glamour of Being Real, 2011, and A Short Story about a Big Healing, 2013.
Featured Book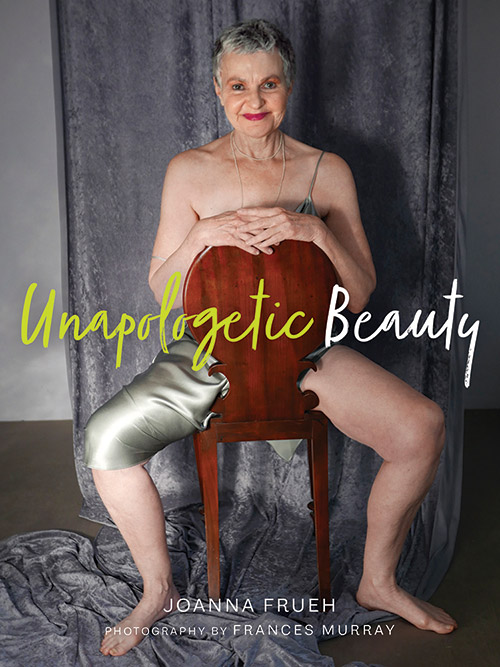 Unapologetic Beauty is my bracing critique of today's beauty ideal, the strange "perfection" of hyperbeauty, which is slick, rigid, and generic, the flash of flesh appeal, hyperthin, hyperfeminine, hyperbosomy, hypersexy, and hyperyoung. I reflect on the problem with insight, directness, and humor, draw on my breast cancer experiences, and include contributions from a breast surgeon, an oncologist, and artists and scholars who have had breast cancer. My playful, inventive presentation of tools for remaking hearts and minds disfigured by self-denying ideals offers fresh views of beauty and of the sensual pleasure found in transformative self-acceptance. Available at University of Minnesota Press